Publications
Family Resource Management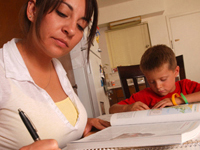 Family resource management publications cover topics such as home and money management, consumer protection, wills, home pests and pesticides, and home furnishings and design.
Many of the publications are available as PDF files. To use files in PDF format, you will need the Adobe Acrobat Reader, which is free to download from the Adobe web site.