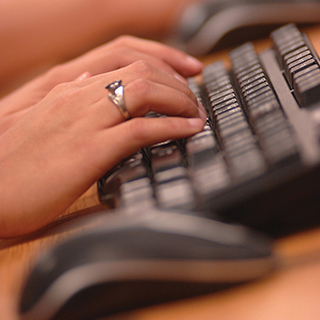 Ready to Publish a Cooperative Extension Service (CES) Publication? Let's Get Started!
CES and Task Force Publications
NMSU's Cooperative Extension Service how-to guides and circulars are written for a general audience cover such topics as gardening, health, clothing and sewing, family resource management, and livestock and range management.
Once your manuscript is complete, contact your department head or task force administrator to coordinate a peer review. For details on this process, read the CES Publication Review Guidelines.
After the peer review, your department head or task force administrator must sign the Manuscript Approval Form and submit the manuscript materials to the publishing group along with the approval form. Our unit will then work with you directly to process your publication.
Visit our How to Submit a Manuscript for Publication page for specific tips on how to prepare your manuscript materials for submission.

Resources
Feel free to contact us at any time!
Frank Sholedice, Extension Publications Assistant Editor
MSC 3K, New Mexico State University
P.O. Box 30001, Las Cruces, NM 88003
Cell: 575-571-0544
Fax: 575-646-2099
Email: pubs@nmsu.edu
URL: https://pubs.nmsu.edu