---
Guide Z-309
Bernd Maier and Cady Mathews
College of Agricultural, Consumer and Environmental Sciences, New Mexico State University
---
Authors: Respectively, Extension Viticulture Specialist and Research Assistant, Department of Extension Plant Sciences, New Mexico State University. (Print friendly PDF)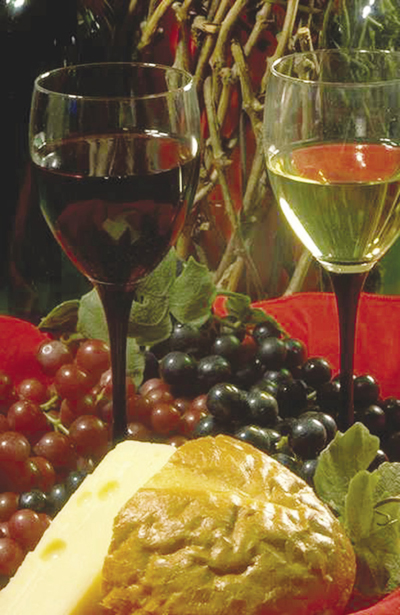 Introduction
While wineries focus on production, the aesthetics and marketing of a tasting room can play a huge role in connecting with and creating an inviting experience for your customers. Wine tastings are captivating for educated and amateur wine tasters alike. The goal is to give enthusiasts the chance to sample a variety of wines in a class or more relaxed gathering, with a focus on the customer's overall experience. In the wine tourism industry, it is important to remember that this should be a fun, hands-on adventure for customers, with the goal of customers purchasing different varieties of wine and developing brand awareness for your winery. Elements of a functional, appealing, and successful tasting room include the marketing, infrastructure, personnel, and customer's experience. This guide will highlight key components of establishing a functional tasting room. Figure 1 shows the main points that will be discussed.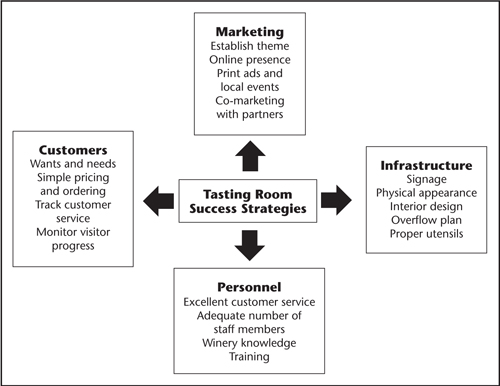 Figure 1. Tasting room success strategies.
Marketing
The first impression of the winery begins before customers even arrive on site. Oftentimes, customers have researched or looked at tasting room availability and location in print or online sources, asked at a local place, or heard about your winery from someone in person. Wine tourism is becoming more popular and so are the various methods of reaching potential customers. Keeping up with industry trends will be vital in reaching customers. It is important to establish a theme, image, or feeling for your winery's brand. Do you feel that your brand is sophisticated, edgy, fresh, fun? Give some thought to how you feel about your brand, or how you want customers to feel when they think of your brand. Find ways to consistently incorporate these ideas into your logo, webpage design, and tasting room decor.
Maintaining an up-to-date, orderly website and social media outlets will improve your marketing influence immediately. Being active in various social media outlets will increase your company's visibility and help you connect with customers. For general marketing strategies, Facebook and Twitter are excellent tools when used correctly. You can also utilize more wine-specific social media outlets such as blogs, yelp.com, urbanspoon.com, chow.com, and friendseat.com, or useful apps such as Wine Spectator's wine ratings. Many of these sites allow you to view ratings and comments from customers, and are great for measuring and monitoring your tasting room's customer service.
Print media and local events are also a great way to display your establishment and reach out to wine enthusiasts. Print media, such as wine routes/maps, brochures, newspapers, and magazines, are convenient marketing tools. Events like festivals, shows, charity events, and local artisan happenings are great places to increase awareness about your winery. It's important to focus your efforts in places where potential customers will be.
Co-marketing with local partners such as restaurants, bed and breakfasts, hotels, concierges, art galleries, and transportation companies can help to bring in visitors. Teaming up with local community partners can strengthen your marketing efforts. Pair with restaurants that sell wine and offer menus with wine/meal pairing suggestions. People are strongly influenced by word-of-mouth interaction with locals.
These efforts can make the difference in whether a customer chooses your location for their wine tasting or another. Customers will know what to expect in advance by using these methods. For example, if customers are looking for a cultural New Mexico winery experience, they will be able to learn about your location and whether it is the type of area they were hoping to visit.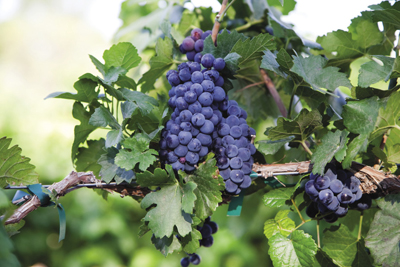 Infrastructure
An important detail to help customers find you is appropriate and noticeable signage near the location of your tasting room. Many customers may not be familiar with the area, so suitable signs will help them reach the location with ease. This is also a great opportunity to integrate your winery's marketing theme or brand into your signage to reinforce the theme/brand of the winery. It is important to select consistent fonts and other design elements (color schemes, graphics, etc.) that will be used in your logo, menus, signs, websites, etc. This will help to leave a lasting impression on customers and build recognition of your brand.
The physical appearance of your tasting room location also makes a lasting impression on customers. The grounds should be well maintained and kept clean and pleasant; professional landscaping is recommended to enhance the grounds. It is important to have sufficient parking spaces that are clearly labeled, and to have designated handicapped parking.
The next encounter the customers have is with the tasting room's interior. It is important for the interior to be well lit, clean, functional, and appealing. Most wineries have distinct design elements that may be the result of the winery's functional design or the owner/operator's personal preference. Whatever the reason for design choices, it is very important to maintain facilities that are enjoyable and spacious. It is essential to use design and architecture to create a dynamic customer experience. Use local scenery to your advantage if your location presents a nice view. Open decks and patios are excellent ways to emphasize the scenery. If the neighboring property presents a view that does not compliment the tasting room, with debris or unsightly scraps, then use landscaping to block the view, such as walls or fences with climbing plants, privet hedges, layered privacy plantings, panels, or pergolas. If noise from neighboring properties is a problem, installing a fountain can tranquilly camouflage the sound.
It is always important to be prepared for a crowd that is larger than expected. In terms of overflow, the building should be set up in a way that is appropriate to handle a certain size of crowd. For example, if a tasting room has a capacity of 50 and there is constant overflow, consider requesting that customers make reservations in advance. Customers are less likely to enjoy their experience if it is uncomfortably crowded. You can also arrange your facilities in a way that makes guests more comfortable and that is easier to handle overflow. Long wine tasting bars that are able to establish additional tasting stations can be a great help when crowd sizes are larger than expected. If you live in a location that has fair weather, it is also a good option to prepare outdoor wine tasting stations in a patio, deck, or covered area. The interior of the tasting room should have plenty of space for visitors to move around comfortably and furniture that complements the theme and is functional and proportionate to the amount of available space. Keep in mind that the space' whether indoors or outdoors' should be amply lit.
During tasting, it is important to provide customers with all the implements they need to enjoy and understand the wine tasting process. This includes having tasting menus and clean, well-designed glassware. It also includes wine disposal. Half-empty glasses are undesirable if left unattended. Spit buckets can also be unsanitary. Clearly marked areas for disposal can help maintain sanitation and cleanliness standards. Having a wine menu for each customer is important. Labeling each type of wine with details can help the customer decipher which is which. It is also a good idea to make take-home menus for customers to keep if they'd like. This is an excellent opportunity for marketing since the menu should contain the winery's phone number, website, physical address, wine club information, promotions, and ordering information. Offering to let customers keep the branded glassware is a nice gesture; however, practiced wine tasters may not be interested.
Personnel
Upon their arrival, it is imperative for customers to be greeted by a friendly member of the staff that gives them directions on what they are to do next. This is especially important if the tasting room is crowded and there is an overflow of customers. Staffing should be adequate to handle the amount of customers present. All members of the staff should have in-depth knowledge of the wines and the winery and should maintain responsive, polite attitudes.
When talking about the wines and winery, it is important to keep it simple. Wine tourists generally don't want to hear facts and figures. They want to relax and feel at ease. Offering information about where the wine grapes were grown or history should be interesting and not a lackluster lecture. Winery tours can go hand in hand with the tastings. A tour beforehand can give customers more than just a taste of the wine by acquainting them with the entire winery. Tours provide a sense of loyalty to the business.
Staff members' main goal should be to offer excellent customer service. Some wineries offer commission to employees that sell wine club memberships, which can be a double-edged sword: Some employees are so focused on selling club memberships that they lose the personable aspect of the experience and don't focus on the customers' wants and needs. Offering memberships is a good marketing effort, but it shouldn't be a main focus.
Employees directly interacting with customers are often said to have the largest impact on customers. Servers and other members of the staff who get the chance to interact with customers play a central role in offering their knowledge and making customers happy. Staff members that network with customers can even offer business cards to clients that they have had the chance to visit with and answer questions for. To have such a warm, friendly staff, owners/managers will have to put forth extra training and seek employees that fit the role of service that they hope to find. To be set apart from the competition you must understand what a wine tourist is seeking and deliver an experience that stands up to their expectations. A winery that is successful in that endeavor will set themselves apart from the others.
Customers
All of the elements previously described are centered on the wants and needs of the customer. One of the goals of the tasting process is to have the customer purchase one or more of the samples that they enjoyed. It's important to keep the tasting fees simple for the customer and your staff members. Purchasing can take a lot of time, which is frustrating. Good ways to avoid frustration include using take-home wine menus as order forms that customers can give to the wait staff ahead of time. Taking orders in advance and having them ready at the register can save everyone time and frustration. If customers end up purchasing wine from the tasting, it is courteous and encouraged to waive the tasting fee. Keeping track of the numbers of visitors and their tasting/purchasing habits is important to continually monitor progress of
a tasting room.
It is extremely important to remember that customers are the lifeblood of the business. Take care of your repeat customers. Offer them rewards for referring business to you and treat them well. Oftentimes they play one of the largest roles in marketing. If you treat your customers well and create an inviting experience for them, they often tend to remember and share their experience and will return. Many wine tourists spread the word about their tasting experience via word of mouth, blogs, or social networks' but these venues can also be used to disseminate negative experiences. It is important to monitor what is said about your business on social media sites to improve service to customers. If you can gain brand recognition on social media, these sites can do the rest to help spread the word.
In Summary
In many small New Mexico wineries, tastings are about a scenic, inviting, cultural atmosphere that makes a connection to the customer and the winery. It is important to be proactive in reaching new clients and keeping contact with repeat customers. Once they are at the tasting room, the experience must be enjoyable and memorable. Wine tastings are not a 'one size fits all' experience; they are continuously changing as industry trends change and are specific to each individual winery. However, following these basic guidelines for important design and functionality will help your tasting room appeal to customers and keep them coming back for more.
References and Resources
Anonymous. n.d. Attending a wine tasting event [Online]. Available at http://www.dummies.com/how-to/content/attending-a-wine-tasting-event.html
Asmus, B. n.d. Lessons from Paso Robles tasting rooms [Online].
Catone, J. 2009. Top 15 social media resources for foodies [Online]. Available at http://mashable.com/2009/07/30/social-media-foodies/
Franson, P. 2010. Wine tasting room success strategies [Online]. Wines & Vines. Available at http://www.winesandvines.com/template.cfm?section=news&content=75309
Gaiter, D.J., and J. Brecher. 2008. 13 tips to improve the winery experience [Online]. The Wall Street Journal. Available at http://guides.wsj.com/wine/going-wine-tasting/how-to-improve-the-winery-experience/
Lonsdale, S. 2011. Restaurant visit: Winery tasting room roundup [Online]. Available at http://www.remodelista.com/posts/hotels-lodging-restaurants-winery-tasting-room-roundup
Tablas Creek Vineyard. 2010. Building a successful winery tasting room experience before, during and after the visit [Online]. Available at http://tablascreek.typepad.com/tablas/2010/01/building-a-successful-winery-tasting-room-experience-before-during-and-after-the-visit.html
For more on this topic, see the following publications:
CR-661: Soil Sampling With Respect to Salinity in New Mexico Vineyards
https://pubs.nmsu.edu/_circulars/CR661/
H-331: Trellis End Post Assembly Designs for Vineyards
https://pubs.nmsu.edu/_h/H331/i
All Economics Publications:
https://pubs.nmsu.edu/_z/
---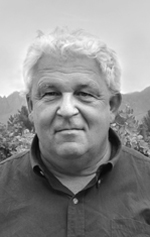 Bernd Maier is the Extension Viticulture Specialist at New Mexico State University. He is a veteran of the New Mexico viticulture industry with over 25 years of experience in the state. His current research includes meteorological studies and remote sensing with respect to grape varieties for Northern and Southern New Mexico, trellis system and irrigation evaluation to enhance grape quality, and mechanization.
---
To find more resources for your business, home, or family, visit the College of Agricultural, Consumer and Environmental Sciences on the World Wide Web at pubs.nmsu.edu
Contents of publications may be freely reproduced for educational purposes. All other rights reserved. For permission to use publications for other purposes, contact pubs@nmsu.edu or the authors listed on the publication.
New Mexico State University is an equal opportunity/affirmative action employer and educator. NMSU and the U.S. Department of Agriculture cooperating.
March 2015
---